800.00 $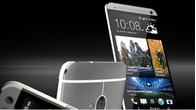 Capturing a moment takes more than one image. That's why the new HTC One includes the HTC UltraPixel Camera. Press the shutter and the HTC One automatically captures up to 20 photos and a 3-second video—a picture that's alive. So your entire photo album becomes a living, breathing gallery. You don't need to dig to find out what's going on. Your live home screen can contain the latest updates on your friends, photos, social networks, calendar events, sports teams, music, news—and more.
Charlton City
February 1, 2015
900.00 $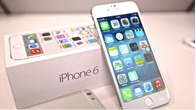 iPhone 6 isn't simply bigger — it's better in every way. Larger, yet dramatically thinner. More powerful, but remarkably power efficient. With a smooth metal surface that seamlessly meets the new Retina HD display. It's one continuous form where hardware and software function in perfect unison, creating a new generation of iPhone that's better by any measure.
Double Springs
February 1, 2015
600.00 $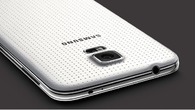 Capture every moment with the Samsung Galaxy S5's 16 megapixel camera, and shoot crystal clear home movies with 4K video. With an intuitive quickshot camera, and faster auto-focus, you'll be able to take great photos, almost instantly, so you'll never miss the all-important action shot. Selective Focus lets you highlight what's important to you, so you can get a clear shot, without distractions in the background. And you can turn on HDR mode, to make sure your picture's perfect, even when the lighting isn't. The S5 also come...
Denham Springs
February 1, 2015
750.00 $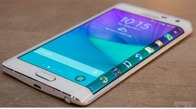 The Next Big Thing is Here™. Big. Bold. Brilliantly distinctive. The Samsung Galaxy Note® 4 delivers in ways that improve how we live, work and play every day. • Dive into a brilliant 5.7" Quad HD Super AMOLED® display • Do more with the most instinctive and precise S Pen™ ever • Take selfies to new heights with a 3.7MP "touch-free" front-facing camera • Get more than ever out of your battery with Ultra Power Saving Mode and Adaptive Fast Charging technology New device purchase requires a SIM Starter Kit which will be adde...
Colorado Springs
February 1, 2015
130000.00 $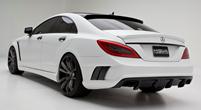 Forged 20 inch F.I.W.E. wheels for Mercedes CLS Misha Design - forged - milled -handcrafted - 100% Made in Germany - performance wheels - F.I.W.E. ultralight forged wheelset fits to Mercedes CLS Fa: 9,0x20" wheels with tires 235/30/20 Dunlop Sport Maxx GT HA: 10,5x20" wheels with tires 275/25/20 Dunlop Sport Maxx GT Price wheelset: 9244 EURO/net Sample shows individualized FIWE wheel with matte black center and white outside rim with red outline Individual color and surface finish on customer´s option!
California City
December 25, 2014
200000.00 $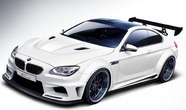 German Tuning company, Lumma Designs has special plans for the new BMW M6 sports coupe. They have taken the BMW M6 F12 sports coupe and given it a makeover, thus transforming it into a true racing car that one would expect to see at the DTM or other such sporting events. This new and enhanced model will be ready for buyers by end of this year and will be seen with a new CLR styling package, a new aero body kit, large air vents, wheel arches on all four corners, rear diffuser with central double pipe exhaust and a brand new ...
California City
December 25, 2014
10500000.00 $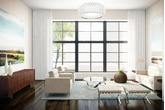 372 W 11th St New Construction, completion Fall 2014. Full list of finishes, features, renderings and floorplans: www.372west11.com. A perfect combination of exquisite design, supreme quality and outstanding location, this exceptional West Village single-family home truly defines luxury living. Artfully conceived, this extraordinary residence blends modern, loft-style living while meeting all the traditional needs of daily life. Architecturally stunning, the concept melds chic design elements with great detail paid to comfor...
New York City
April 27, 2014
Check with seller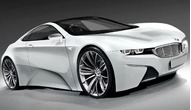 Exclusive machine, made ​​by special order. Analogues not only copy. In the car a lot of modern electronics.
Alexander City
April 27, 2014
72100.00 $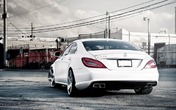 Well-rounded and luxurious, the 2014 Mercedes-Benz CLS-Class ranges from a stylish cruiser to a stunning performer, and most stops between. Only minimal changes have been made since the new CLS-Class was introduced in 2012, but then you don't mess with success. Sharing its oily bits with the E Class, but with a more athletic, coupe-like silhouette, the CLS-Class presents a compelling, almost glamorous image--though some may find it a touch overwrought.
California City
April 27, 2014
18750000.00 $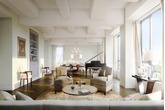 150 W 12th St #PH1 This three-bedroom Penthouse encompasses the entire top floor of 150 West 12th Street and features open northern and southern views, an eat-in-kitchen, a grand living/dining space, and private rooftop terrace. A beautifully paneled entry door leads into the central foyer with views of the Empire State Building. This home is laid out with the ultimate separations between public and private spaces. In the eastern wing are the spacious living/dining room that is over 30 feet long and 20 feet wide with over-si...
New York City
April 27, 2014
22000000.00 $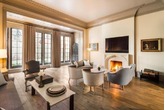 763 Greenwich St Pristine Elevator West Village Townhouse! Spectacular Steven Gambrel designed, five story, elevator townhouse totally recreated with a gut renovation completed in 2009 and upgraded in 2012 to make this the most livable, lovable West Village home! This includes the Apple based Savant System, the industry's only Apple based control and automation solution. Savant unifies all of this home's audio and video, lighting control systems, security, climate, communications, internet and ancillary services into one eas...
New York City
April 27, 2014
710000.00 $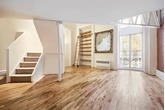 237 E 17th St #220 237 East 17th Street, Apt. 220 New York, NY Spacious, light-filled parlor-level duplex apartment in a charming park-front Civil War-era townhouse, with an exceptional Gramercy location! This special 1 bedroom, 1.5 bathroom co-op in an intimate prewar building boasts a coveted address with beautiful Rutherford Park right outside your door. High ceilings, exposed brick, generous light and open living space await in a special home that's perfect for relaxing and entertaining. The downstairs living/dining spac...
New York City
April 27, 2014